PRODUCTS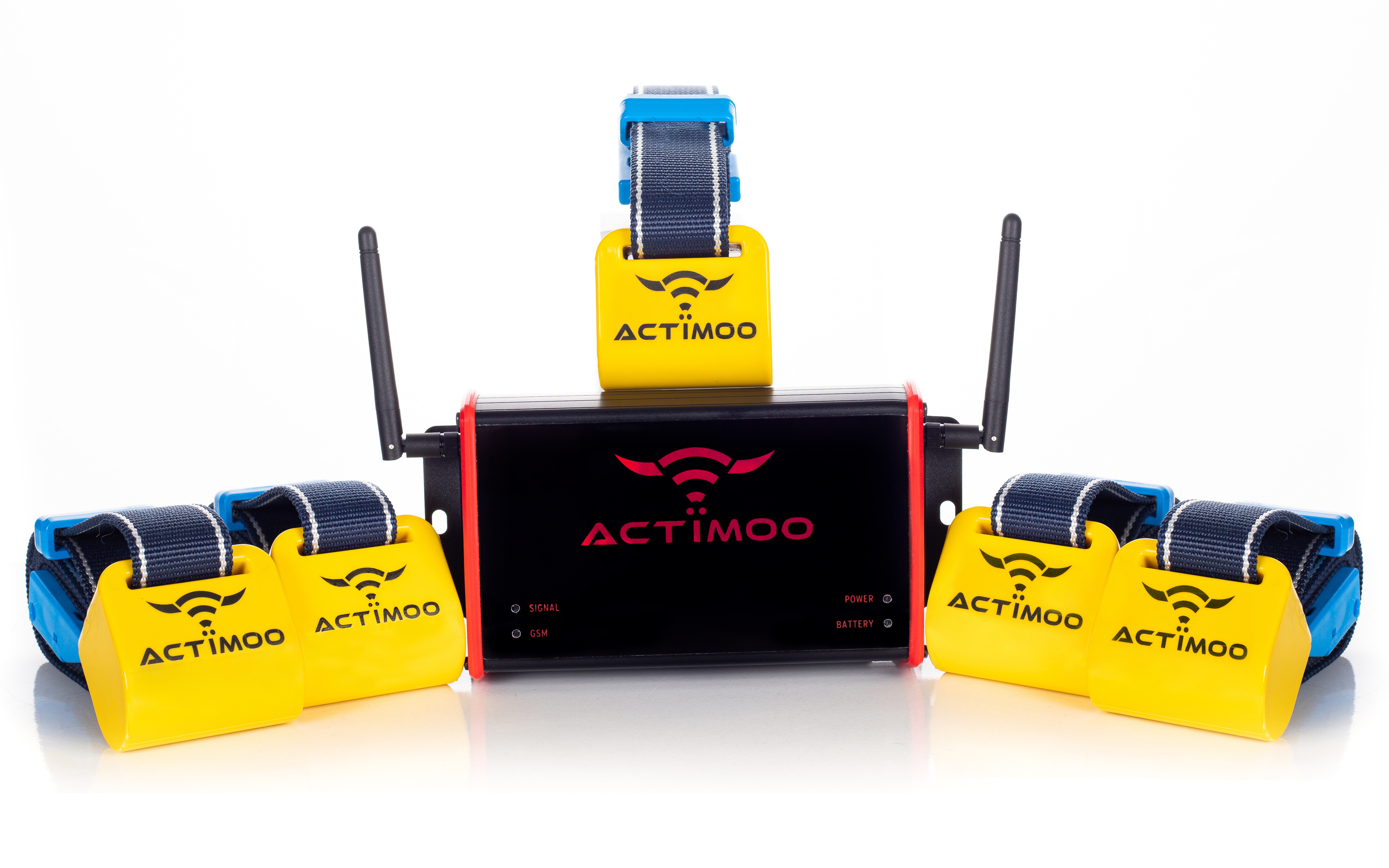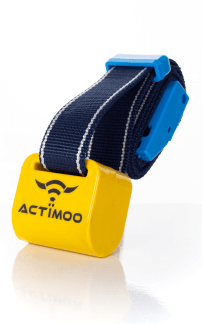 Additional Activity Meter
€ 150
FREQUENTLY ASKED QUESTIONS
Should activity meters be attached to the leg or the neck of animals?

Attaching the activity meter to the leg causes problems such as difficulty fitting, shortening the product's life, and harming the animal. ACTIMOO recommends that the activitymeter be worn around the necks of animals.

Does it start working as soon as I plug in the activity meters?

Every animal has different behavior. To understand the animal, we must monitor the animal's movement for a certain period of time. Within 5 days, the activity meter will be ready for estrus detection.

How do you diagnose estrus with the activity meter? What is your success rate in diagnosing estrus?

ACTIMOO tracks your animal's activity. During estrus, animal's activity increases. In sub-estrus, the animal activity is detected and recorded even when you cannot notice any activity. ACTIMOO's success varies depending on the farm standards and animal's health. The ideal success rate in a farm is over 80%.

Can I install Actimoo on my own?

Installing ACTIMOO is a reasonably straightforward process. The farmer can easily install it without the need for any assistance. ACTIMOO's User Manual and Installation Guide, which is included in the box, will guide you with the process.

Does the activity meter work on tied animals? I tie my animals while milking them. Would that cause a problem?

When it comes to detecting estrus in animals that are constantly tied, tying animals will result in a decreased activity that usually increases during the heat cycle. However, it's still possible to detect estrus. Tying animals due to the milking process do not pose a problem.

Does the activity meter work on heifers?

Yes, other than dairy animals, our product can be used on heifers. Our system does not require an existing parlor to function.

Is it possible for ACTIMOO to locate an animal?

Actimoo doesn't have a GPS function in its activity meter. Actimoo is an estrus detection device.

Is it possible to use the activity meter on more than one animal?

It's possible to use the activity meter on a different animal after having detected successful insemination.

Do I need to track the system continuously?

From the moment that ACTIMOO is attached to your animal, it will automatically start with the tracking process. ACTIMOO will track your animal's activity automatically after installation takes place. Once the system detects estrus, it automatically sends an SMS to your phone.

Do I need an internet connection for the system to work?

The system does not require an additional internet connection for it to work.

In case of a power cut, will it cause a problem in the system?

The gateway has a battery that can work up to 6 hours. Once the gateway has an electricity connection, it automatically starts charging its battery.

How long does the battery of the Activity meter last?

Depending on the usage of the activity meter, the battery usually lasts for 5 years.

Is it possible to add activity meters to an existing system?

Yes, you may add newly purchased activity meters to your existing system. A single gateway can connect with up to 100 activity meters.

Will the messages that I receive have an impact on my mobile bill?

No

Will I be charged for the internet fees?

No

What should I do after receiving an SMS confirming estrus activity?

After being notified of an estrus activity, it is the right time to start the insemination process. Tell your veterinary and inspect your animal.

Is it possible to change the phone number that receives notifications or add another number to receive notifications on more than one number?

Yes, you may change the phone number, and you may receive notifications on 3 different numbers.

If my computer or my phone breaks, do I lose the data?

No

Is it possible to monitor my animal's activity with my smartphone?

ACTIMOO application is available for free on smartphones and tablets that operate on iOS or Android systems, and you may monitor your animal's activity with Actimoo's application.